At Viewpark Church we are passionate about people and we want you to know that you are loved and welcome here.
ViewCare Projects mission is to help make positive change for the people in our communities by providing basic emergency essentials and by given practical debt advice. The services offered, are open to anyone in the community regardless of their religious beliefs, denomination or none.
This page contains information on all of our ViewCare services:
Christians Against Poverty (CAP)
Viewpark Food Bank
You're Welcome Clothing & Home Bank
Home Comforts
Through-Care.
LATEST NEWS:
18th October 2019  – ViewCare Fundraising Dinner
Dear Friends,
As, you maybe aware the ViewCare Project, is a non-profit organisation which helps people in poverty, in debt and in need. We place great emphasis on supporting any one in need within the Lanarkshire communities, and solely depend on donations of food, clothing, home items and financial funds to support families and individuals.
Due to this we will be hosting a Fundraising Dinner on Friday the 18th October 2019 at The Castle Rooms in Uddingston, which has been sponsored by Tunnocks and Wilson Development Ltd.
The event format will be 3 course dinner, wine, coffee/tea and entertainment. We are selling tables of four @ £140, six @ £210, eight @£280 and ten @£350. All proceeds will go towards the ViewCare Project.
For Reservations or any Enquiries please contact Debbie Wilson on debbie.wilson@viewparkparishchurch.org.uk or on 07754275506.
23rd October 2019  –CAP Money Course



First course, Viewpark Parish Church, Thornwood Room at 7.30pm
For details go to the CAP Money Course page.

Donations
The ViewCare project is now part of the Neighbourly platform which is a space to tell our story and get support from local communities and businesses. Going forward we will be using this page to help us built in tools to fundraise online, find volunteers, and receive food donations and other items needed for our services… all in one place.
CAP is a free dept counselling and advice service. If you are feeling weighed down by debt, then we can help. Our friendly team will give you a listening ear in the privacy of your own home and provide a practical solution to your debts.

For more details on how we can support you please call us free on 0800 328 0006, or why not visit our website for more details on our services:
https://capuk.org/i-want-help/our-services/cap-debt-help/introduction
Viewpark Food Bank
Our foodbank is part of the Lanarkshire network of foodbanks, working to tackle food poverty and hunger in our local communities. Distribution of food packs takes place twice a week on a Wednesday 1-3pm and Friday 10-12pm.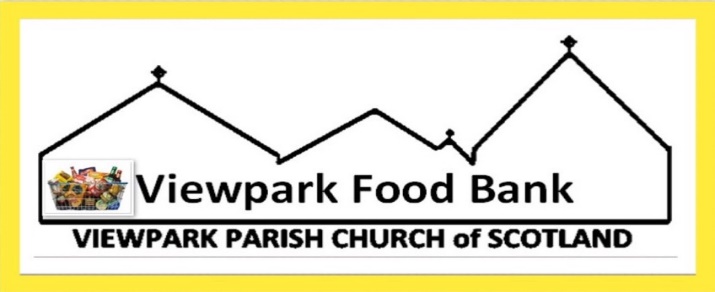 Please note that the food bank is by referral, but if you are in need of emergency food you can speak with someone about receiving an emergency pack. Please contact us on:
foodbank@viewparkparishchurch.org.uk
or call us on 0748 155 9265.
Emails and phone calls will only be picked up during our opening hours.
There is a trolley in the church hallway for anyone who would like to donate. The following items are gratefully received:
Super noodles
Tinned custard
Soup
Long life milk
Savoury rice
Pasta sauce & pasta
Tinned potatoes & veg
Biscuits
Tinned fruit
Tinned fish or meat
Also, the following non-food items:
Shampoo
Shower gel
Deodorant
Hygiene products
Toothbrushes & toothpaste
You're Welcome
Our Clothing & Home Bank provides everyday essentials to those in need thanks to the donations we receive.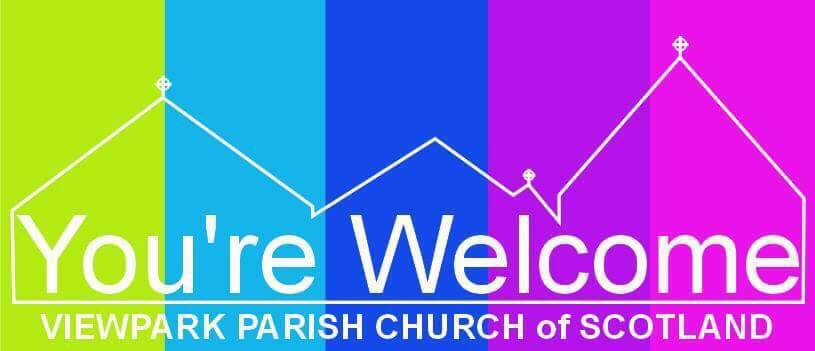 Home Parcels can be for anyone in need who may be moving into their first tenancy, or someone who may just need a few home items. This could include bedding, towels, kitchen utensils, cutlery, crockery, pots, ovenware, cushions and soft furnishings.
Clothing Parcels also vary greatly from just a pair of shoes that are needed, while other requests are for clothing for whole families. Distribution of packs takes place twice a week on a Wednesday 1-3pm and Friday 10-12pm.
CLOTHING/HOME DONATION NOTICE
Please note that due to the volume of donations given for You're Welcome clothing and household bank on a daily basis and limited facilities within the church to store high volume items:
until further notice we can only accept specific items that the service needs.
We will post a list of items that we need:
We appreciate your time and effort when bringing donations along and are sorry for any inconvenience this may cause you. We hope you understand and are very grateful for your support.
Thank you for all your kind donations and we hope you will continue to support us.
Please note that the Clothing & Home Bank is by referral. If you are in need of clothing or home items, you can also contact us on:
Please note that Emails and Facebook messages will be picked up only during our opening hours.
Home Comforts
Home comforts is a project started by the Scottish Churches Housing Action (SCHA) and some local Christians. The aim is to provide starter packs for the homeless in the North Lanarkshire Area.

Most housing for the homeless is furnished and contains basic household goods. However homeless households face difficulties when they move into their own flat, which is where Home Comforts Starter Pack s can help.
There is a donation box in the church hallway for anyone who would like to donate the following items:
Washing up liquid
Plastic brush and shovels
Foam filled scorers
Basins
Pot scorers
Bin bags
Hand and dish towels
Cream Cleanser
Dishcloths
Toilet rolls
Through Care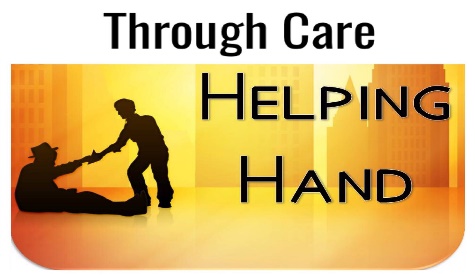 The Through Care service provides care parcels for newly released prisoners. Packs include:
Bath and hand towels
Energy bars
Coffee sachets
Paper cups & stirrers
Basins
Bin liners
Soap
Variety pack cereal boxes
Tea bags
Soft drinks
Sugar sachets
Dustpan & brush
Washing up liquid
Toilet roll
Lightbulbs
Donated items for parcels can be left in the clear boxes in the church hallway.
Volunteering
If you would like to volunteer with us please contact ViewCare Project Coordinator Debbie Wilson at:
debbie.wilson@viewparkparishchurch.org.uk
for more details.
Donating
If you would like to support our services via donation of funds, please visit our page on MyDonate BT under You're Welcome. Thank you.