Guides build brilliant friendships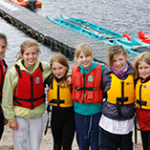 Girls at Guides won't be your average friends. They'll be the girls who want to go on adventures with you, who encourage you to try new things and who celebrate when you've pushed yourself to achieve something special.
As you progress through Guides, you'll have a chance to lead small groups and support younger girls to have fun and make friends.
Guides get to have their say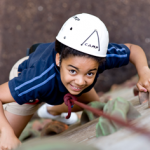 You and the girls in your group will decide together what to do in your meetings, choosing from the wide range of badges, skills and activities covered by our six programme themes. So, whether you want to try a new sport, have a go at performing, run a debate or brush up on your first aid skills – you can.
If there's an issue you really care about, Guides is a chance to make a difference. You'll be encouraged to speak out about what matters to you and to do something about it.
Your Guide programme, awards and badges
You'll never be stuck for something to do in Guides. Whether you want to dedicate your time to exploring the outdoors, really focus on your hobbies, or challenge yourself with something new, you'll find something at Guides that suits you.
You can work towards interest badges – about photography, geocaching, human rights and more, develop life skills with skills builders and work hard to earn unique awards like the Commonwealth award, the Guide Gold award and the six Theme awards, which will really help you at school and later in life.
After Guides
When you're 14 you can move on to Rangers or be a Young Leader, which offer even more adventure, travel and leadership opportunities.
1st A Tannochside ~ Tuesday 7.30pm
Contact Mrs Carmichael 0774 9867500