SPECIAL VIEWCARE PROJECT & CAP  ANNOUNCEMENTS
28 January 2021
Foodbank, Clothing and Home bank:
Our Foodbank, Clothing and Homebank are continuing to operate behind closed doors until further notice, due to COVID-19 restrictions.
We are continuing to work with local agencies, etc. to ensure that people in need get emergency items during this very difficult time.
If you need support please contact us via our Facebook pages:
facebook.com/YWatVPC/
facebook.com/ViewparkChurch
PLEASE NOTE: If you wish to donate clothing or home items please contact us first on our Facebook page to see if your items are needed and to make arrangements to drop off.
We are always in need of food donations, which you can drop off at the side door of the church next to the main car park on Wednesdays 1-2pm and Friday 11-12pm.
Christians Against Poverty (CAP):
Please take a look at a short video message from Emma Jackson, CAP National Director, Scotland, by clicking here.
Emma talks about the work that CAP is doing during the Coronavirus pandemic. The central point is that CAP Scotland is open for business, helping people deal with financial problems, loneliness, access to local services, etc.
CAP will continue to take new appointments. Please contact 0800 328 0006 between 9:00am and 5:00pm Monday to Friday.
Thank you so much for all your support during this difficult time. Take care, stay safe and let's look after each other.
God Bless you all
ViewCare Team
————————————————–
At Viewpark Church we are passionate about people and we want you to know that you are loved and welcome here.
ViewCare Projects mission is to help make positive change for the people in our communities by providing basic emergency essentials and by given practical debt advice. The services offered, are open to anyone in the community regardless of their religious beliefs, denomination or none.
This page contains information on all of our ViewCare services:
Christians Against Poverty (CAP)
Viewpark Food Bank
You're Welcome Clothing & Home Bank
Home Comforts
Donations
The ViewCare project is now part of the Neighbourly platform which is a space to tell our story and get support from local communities and businesses. Going forward we will be using this page to help us built in tools to fundraise online, find volunteers, and receive food donations and other items needed for our services… all in one place.
If you would like to support our services, or give donation of funds, please visit our page by clicking

here
Christians Against Poverty (CAP)
CAP is a free dept counselling and advice service. If you are feeling weighed down by debt, then we can help. Our friendly team will give you a listening ear in the privacy of your own home and provide a practical solution to your debts.

For more details on how we can support you please call us free on 0800 328 0006, or why not visit our website for more details on our services:
https://capuk.org/i-want-help/our-services/cap-debt-help/introduction
Viewpark Food Bank
Our foodbank is part of the Lanarkshire network of foodbanks, working to tackle food poverty and hunger in our local communities. Distribution of food packs takes place twice a week on Wednesday afternoons and Friday mornings.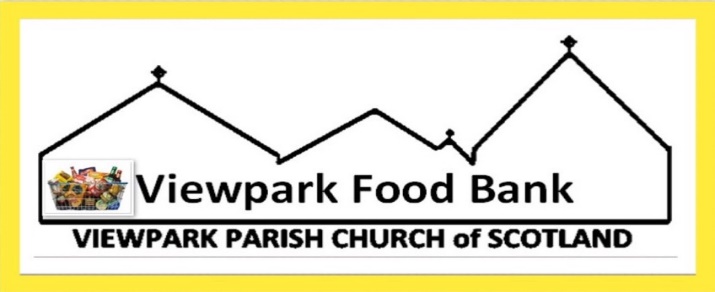 Please note that the food bank is by referral, but if you are in need of emergency food you can speak with someone about receiving an emergency pack. Please contact us on:
foodbank@viewparkparishchurch.org.uk
or call us on 0748 155 9265.
Emails and phone calls will only be picked up during our opening hours.
There is a trolley in the church hallway for anyone who would like to donate. The following items are gratefully received:
Super noodles
Tinned custard
Soup
Long life milk
Savoury rice
Pasta sauce & pasta
Tinned potatoes & veg
Biscuits
Tinned fruit
Tinned fish or meat
Also, the following non-food items:
Soap powder
Cleaning products
Shampoo
Shower gel
Deodorant
Hygiene products
Toothbrushes & toothpaste
You're Welcome
Our Clothing & Home Bank provides everyday essentials to those in need thanks to the donations we receive.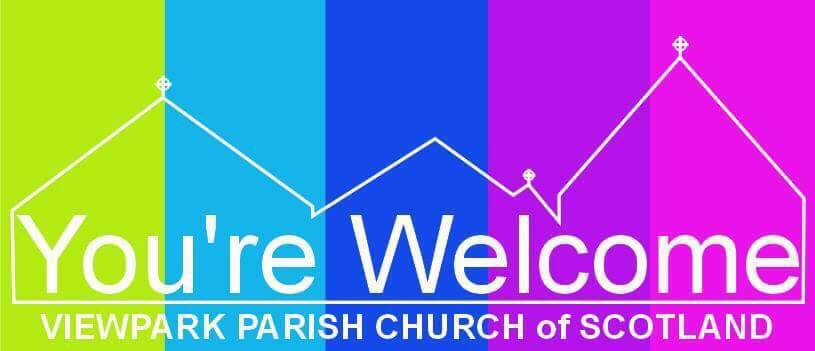 Home Parcels can be for anyone in need who may be moving into their first tenancy, or someone who may just need a few home items. This could include bedding, towels, kitchen utensils, cutlery, crockery, pots, ovenware, cushions and soft furnishings.
Clothing Parcels also vary greatly from just a pair of shoes that are needed, while other requests are for clothing for whole families. Distribution of packs takes place twice a week on Wednesday afternoons and Friday mornings.
CLOTHING/HOME DONATION NOTICE
Please note that due to COVID-19, we are only able to accept items needed for this service. Please read notices above for more information.
We will continue to take food donations, which can be droped off at the side door of the church next to main car park on Wednesdays 1-2pm and Fridays 11-12pm.
Thank you for all your support during this difficult time.
Also please note that the Clothing & Home Bank is by referral only. If you are in need of clothing or home items, you can contact us on:
Please note that Emails and Facebook messages will be picked up ONLY during our opening hours.
Home Comforts
Home comforts is a project started by the Scottish Churches Housing Action (SCHA) and some local Christians. The aim is to provide starter packs for the homeless in the North Lanarkshire Area.


Most housing for the homeless is furnished and contains basic household goods. However homeless households face difficulties when they move into their own flat, which is where Home Comforts Starter Pack s can help.
There is a donation box in the church hallway for anyone who would like to donate the following items:
Washing up liquid
Plastic brush and shovels
Foam filled scorers
Basins
Pot scorers
Bin bags
Hand and dish towels
Cream Cleanser
Dishcloths
Toilet rolls
Volunteering
If you would like to volunteer with us please contact ViewCare Project Coordinator Debbie Wilson at:
debbie.wilson@viewparkparishchurch.org.uk
for more details.