Brownies is about trying new things that teach girls aged seven to 10 about themselves, their community and their world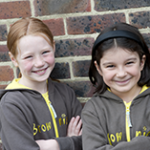 Brownies introduces girls to a world of new opportunities, challenges and fun.
Girls go along to camps, holidays, day trips and sleepovers. They get together with their friends at regular meetings where they learn new hobbies, get creative, explore other cultures and have outdoor adventures. As well as trying activities in their meetings, girls choose from interest badges related to things they want to know more about.

A space to try new things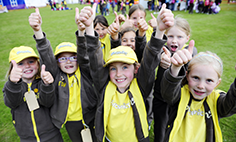 Brownies is about getting together regularly – often each week – to work on badges, learn new skills, play games and see friends. It's about trying adventurous activities and going along to special events, day trips, sleepovers, camps and holidays.
All Brownies are sure to try new things and take on a broad range of challenges as they explore the topics that sit within our six programme themes – Know Myself, Express Myself, Be Well, Have Adventures, Take Action and Skills For My Future.
Moving on from Brownies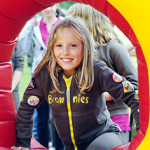 Towards the end of their Brownie days, when they are around ten, girls will learn more about Guides and the exciting things they do. This helps Brownies to find out more about what's in store for them when they move up a section to Guides.
1st A Tannochside Tuesday 6-7.30pm in the large hall
Contact Ms Boyd 07850 582911
1st B Tannochside Friday 6-7.30pm in the small hall
Contact Ms Dempsey 07910 855237